Evergreen Witchhazel Coppertone™
Common Name:
Evergreen Witchhazel Coppertone™
Botanical Name:
Distylium 'PIIDST-III' PP25,304
Description:
A mid-sized spreading to rounded evergreen with coppery-red new foliage that matures to blue-green. Petite red flowers appear in the winter. Full sun to moderate shade; any well drained soil on the acid side; tolerates drought, heat, wet soil and displays exceptional resistance to disease and insects. This adaptable plant is a good alternative for boxwood, cherry laurel, holly and juniper.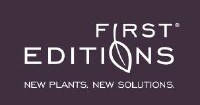 | | |
| --- | --- |
| Sunlight: | Full Sun, Partial Sun, |
| Plant Type: | Evergreen, Shrub, |
| Growth Habit: | Mounding, |
| Growth Rate: | Moderate, |
| Landscape Use: | Ornamental, Hedge, |
| Water Requirement: | Drought Tolerant, |
<<PREVIOUS PLANT
NEXT PLANT>>