Chaste Tree Delta Blues™
Common Name:
Chaste Tree Delta Blues™
Botanical Name:
Vitex agnus-castus 'PIVAC-I' PP25,914
Description:
Delta Blues™ is a compact, rounded to upright growth habit. It has fragrant, dark bluish-purple flowers followed by small, shiny, reddish fruit. The foliage is dark green, fragrant and more refined than other selections. Delta Blues adapts to acid or alkaline soils as long as the site is well-drained. It is also salt tolerant.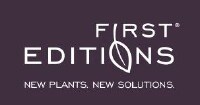 | | |
| --- | --- |
| Sunlight: | Full Sun, Partial Sun, |
| Plant Type: | Deciduous, Shrub, |
| Growth Habit: | Rounded, |
| Landscape Use: | Ornamental, Border, |
| Preferred Soil Type: | Well Drained, |
<<PREVIOUS PLANT
NEXT PLANT>>