Red Switch grass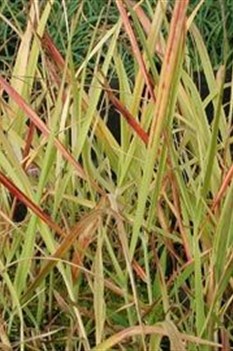 Category: Grasses
Genus Name: Panicum virgatum - Prairie Fire - PP#19,367
Common Name: Red Switch grass

Description: Beautiful blue-green stems with wine-red leaves. When in bloom the leaves curl slightly, which gives the impression or red ribbons woven throughout the flowers. Best coloring when planted in full sun.

<<PREVIOUS PLANT
NEXT PLANT>>