Million Bells Superbells® Holy Cow!™
Common Name:
Million Bells Superbells® Holy Cow!™
Genus Name:
Calibrachoa Superbells® Holy Cow!™ PPAF
Color:
A soft yellow base with pink accents
Dimensions:
6 - 12" H x 12 - 24" W
Description:
Use in hanging baskets, patio planters and combination planters of all kinds.
Calibrachoa do not like to have constantly damp soil. They will do well in the ground only with good drainage.
Calibrachoa are usually easiest to grow in containers because if the roots are kept too wet can lead to root rot diseases. In containers, allow the top of the soil to dry before watering again. If your plant is wilting even though the soil is still damp you likely have a root rot problem. Calibrachoa can be fantastic in-ground plants, but only if they are planted in well drained soil. Raised beds would be a good choice for planting Calibrachoa in the landscape. In the ground they shouldn't need much additional water unless conditions are very dry. Proper watering is key to growing good Calibrachoa.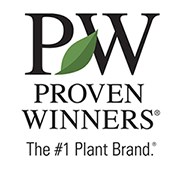 | | |
| --- | --- |
| Sunlight: | Full Sun, Partial Sun, |
| Plant Type: | Annual, |
| Growth Habit: | Mounding, |
| Landscape Use: | Container Garden, |
| Preferred Soil Type: | Well Drained, |
<<PREVIOUS PLANT
NEXT PLANT>>