2018 Delivery and Freight Information
We offer same week deliveries exclusively on our own trailers
Plants delivered on carts or shelves
Driver assisted unloading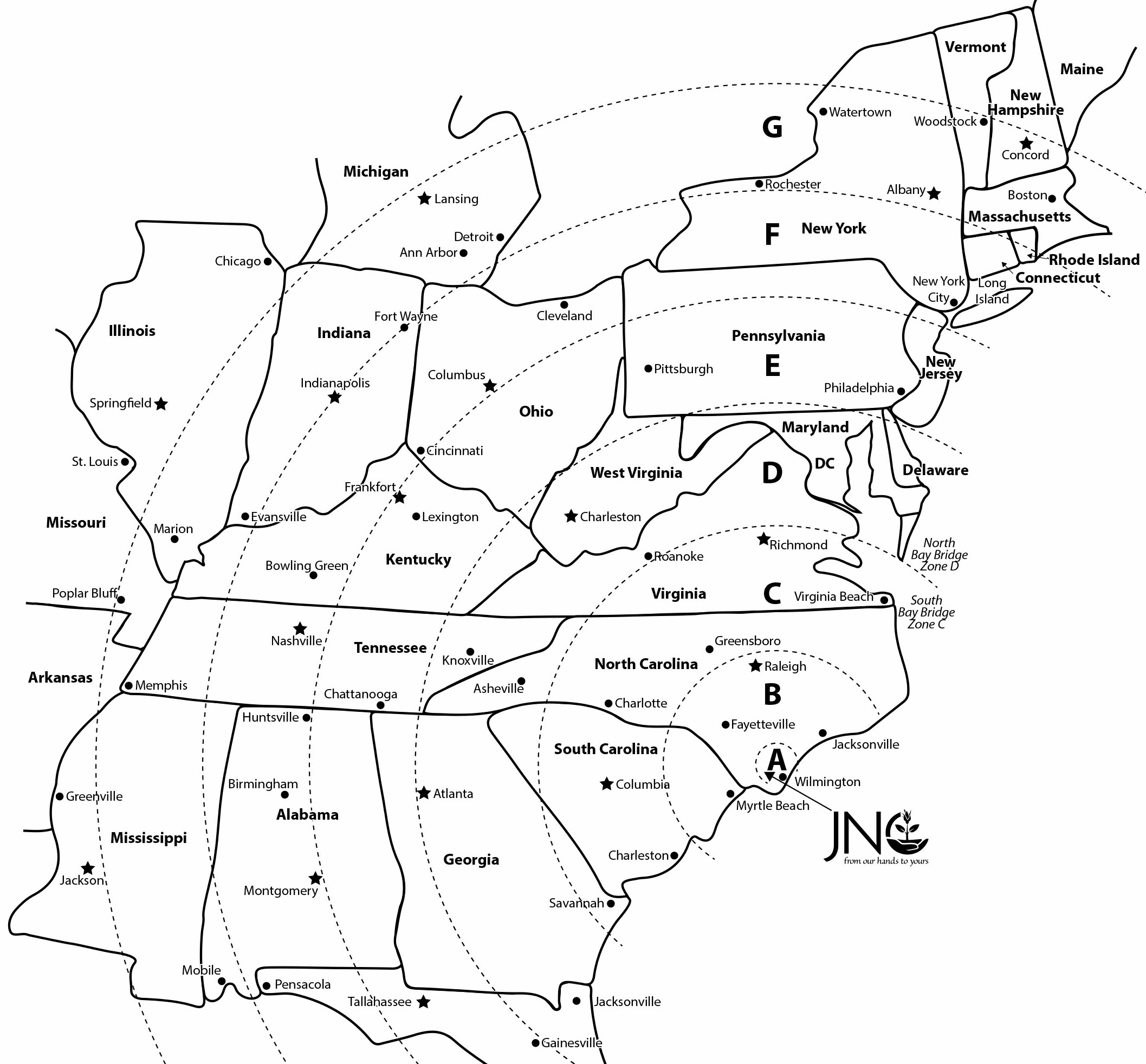 | | | | | |
| --- | --- | --- | --- | --- |
| Zone | Freight | Order by 5pm Monday | Drop Charge | Minimum Freight |
| Zone A | 8% | 7% | NA | $50 |
| Zone B | 9% | 8% | +$25 | $55 |
| Zone C | 12.5% | 11.5% | +$30 | $100 |
| Zone D | 15.25% | 14.25% | +$35 | $130 |
| Zone E | 19% | 18% | +$40 | $150 |
| Zone F | 24.5% | 23.5% | +$45 | $175 |
| Zone G | 25.9% | 24.9% | +$45 | $195 |
Minimum Freight does not include Drop Charges or Fuel Surcharges
We will only charge a fuel surcharge when fuel prices exceed $3.50/gallon.
No freight incentives on orders that do not exceed minimum freight charge
We do not have a minimum order. However, we do charge minimum freight for each order.

Example: If you have a freight charge of 19% & your minimum freight is $150, you could order up to $790 to NOT pay any extra freight on that order.
Delay Charge After 2 Hrs: $25.00/Hr.

Please feel free to give us a call at 1-800-624-8174 for more information.