Customized Retail Tags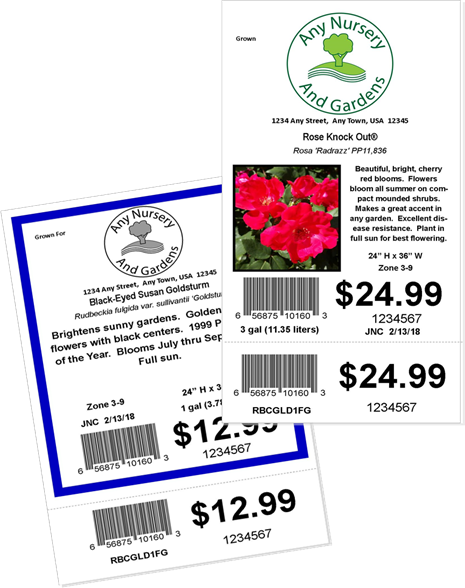 Johnson Nursery offers Customized Retail Tags to act as your silent salesperson! They allow your product to be retail ready, as soon as they come off the truck. Our tags comply with Container & Labeling Guidelines. If you are a customer who is interested in tags, please consult with your salesperson for pricing. There are no set up fees!
Full Color Custom Tags Available!
We are very excited to now offer a full color tag. They will be customized with your full color logo, your pricing, sku, & barcode.
Traditional Tags: (Black &White)
This tag is customized with your logo, price, sku, & barcode.